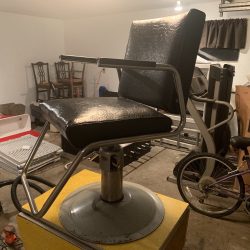 I am not sure what I have here, but 1 thing I do know it is old. If anyone could help me with this one […]
787 total views, 0 today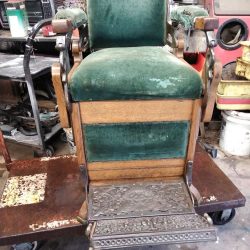 Nice wood haven't even cleaned it just got from a collection was in basement of man's house since 1950s works like should non hydrolic just […]
1109 total views, 0 today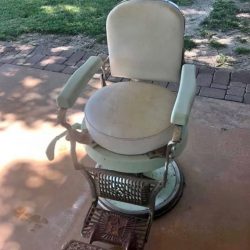 My husband and I recently purchased this little guy for $250! However we cannot find much info about it on the internet. The only number […]
873 total views, 0 today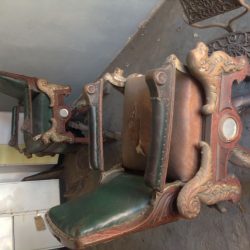 Very rare August Kern barbers chairs. Still in original condition, Manufactured 1860. Lots of history to go with. Not often a pair comes up for […]
998 total views, 0 today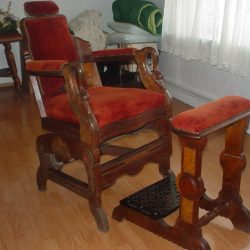 Antique barber chair and foot rest. In great condition.contact me for more info..
852 total views, 0 today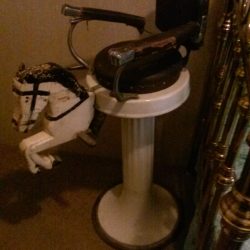 ANTIQUE EUGENE BERNINGHAUS (HYDRAULIC) CHILD BARBER CHAIR – circa 1924? Needs restoring. Hydraulics seem to be working. Right arm is broken off at the back […]
912 total views, 0 today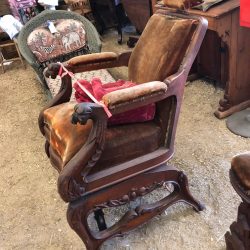 Here is an 1870's "Archer" Mechanical Barber Chair complete with footrest. This is a SUPER FANCY version of the mechanical Archer Chair with lots of […]
1319 total views, 0 today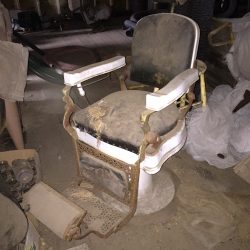 Was my father-in-laws. Seems complete – not absolutely sure. Been stored inside. Certainly needs restoration. Have pickup truck so can deliver within reasonable distance.
1148 total views, 1 today Looking for find a chair in good working and cosmetic condition.
885 total views, 0 today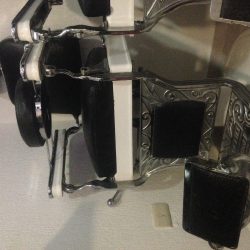 I have 4 barber chairs I am looking to sell. The 4 chairs are in Cancun Mexico. Asking 8500 for all four. (The chairs are […]
1066 total views, 2 today